BERNINI AND THE ROMAN BAROQUE: masterpieces from Palazzo Chigi in Ariccia
Date: May 15th – Jul 15th, 2018 – Opening May 15th 2018
Location: National Art Gallery – Sofia.
Curator: Francesco Petrucci.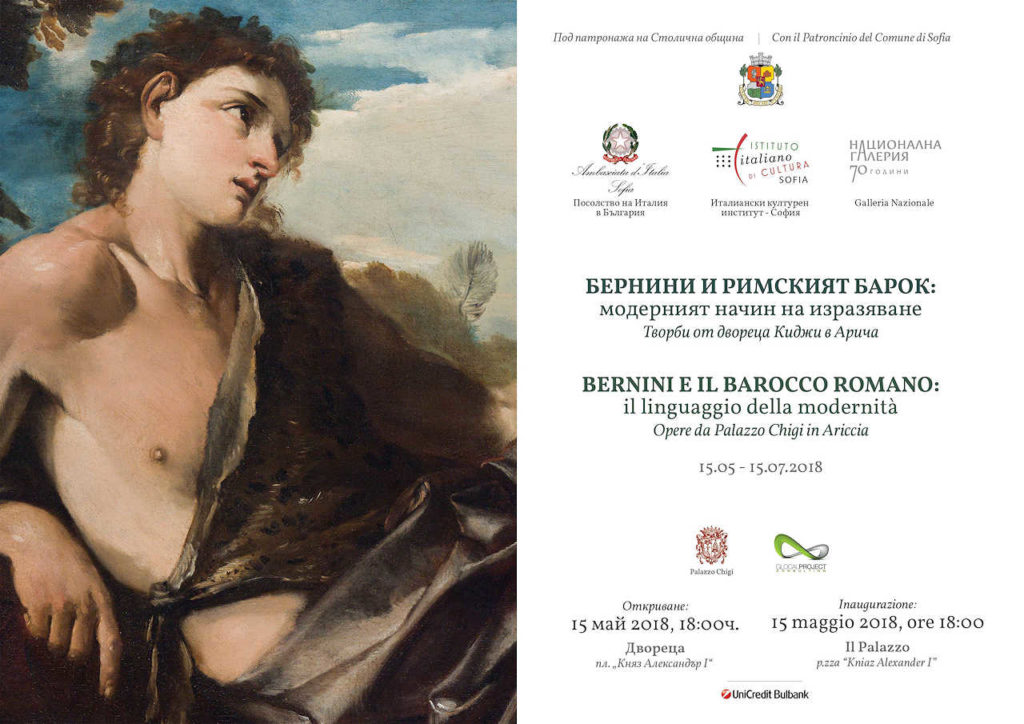 The exhibition Bernini and the Roman Baroque, Masterpieces from Palazzo Chigi in Ariccia currently hosted by the National Gallery of Arts in Sofia, presents multiple reasons of interest, starting with the purpose of introducing the Bulgarian public to the genesis of Roman Baroque and providing a closer approach towards an artistic style that became a protean cultural phenomenon and concurrently spread from Naples to Venice, from Vienna to Prague and from Bohemia to St. Petersburg, to finally assume a planetary dimension throughout the South American continent.
The extraordinary gallery of oeuvres here on display include paintings, decorative objects and inventions and significantly mirror the cosmopolitan climate that galvanized the eternal city during the seventeenth-century as the destination and crossroad of masters hailing from all regions of Italy and from different European countries. Furthermore, the exhibition invites the visitor to embark on a stimulating journey into the polyphonic and visual universe of the Baroque, in the dual aim of sharing part of our great artistic heritage and to generate a transnational dialogue on the origin of language and modern thought.
Giovan Lorenzo Bernini, Giovan Battista Gaulli, called "Baciccio", Alessandro Mattia, Ferdinand Voet, Francesco Trevisani, Jean Lemaire, Cornelius van Poelenburgh, Jean de Momper, Salvador Rosa, The Cavalier d'Arpino, Jacques Stella, Giovan Battista Salvi called "Sassoferrato, Jan Miel, Francesco Allegrini, Carlo Maratti, Luigi Garzi, Domenico Fetti, Viviano Codazzi, Pier Francesco Mola, Giacinto Brandi, Giacomo Cortese, called "Il Borgognone", Giovan Battista Beinaschi, Mattia Preti, Ciro Ferri, Lazzaro Baldi, Ludovico Gimignani, Ermenegildo Costantini, Andrea Pozzo, Giacinto Gimignani, Ciro Ferri, Pietro da Cortona, Giuseppe Passeri.
Making Of "Bernini and the Roman Baroque"